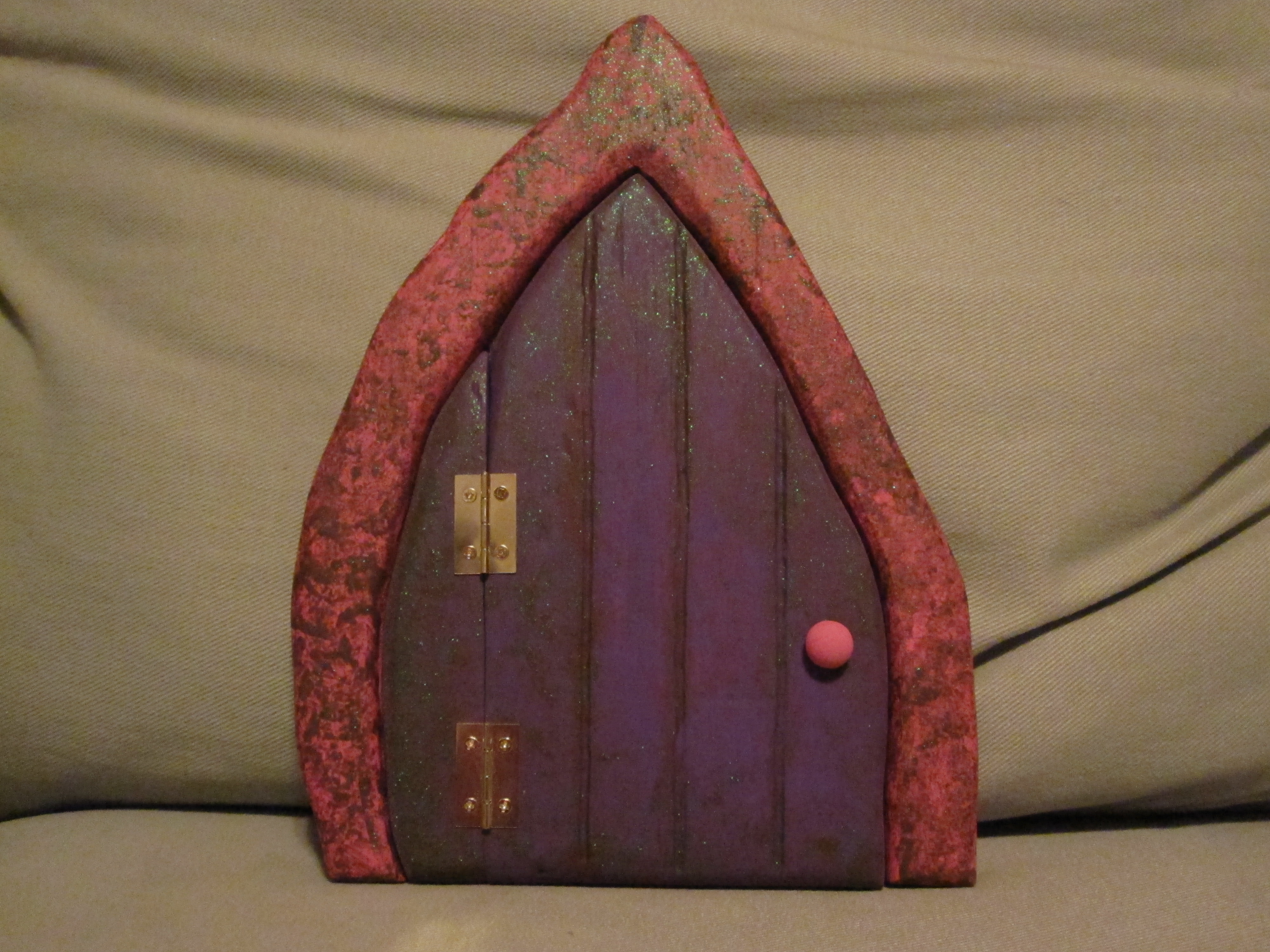 Hello there my friends. The other day I was thinking and it occurred to me that it's been too long since I've created a portal to another dimension and it was about that time. So, I created a fairy door.
What is a fairy door, you ask?
A fairy door is what the Little Folk use to get back and forth between our world and the Land of Fairie. They are magical little passageways. And if one is smart about it, he or she may even earn a boon from the Ones who use the door.
They sell Fairy doors at Renfair but I'm not so sure they are authentic. Mine is most certainly real, I know this because when you peer into it you can see a blurry, not-quite-right reflection of our own world; which is exactically what Fairie happens to be.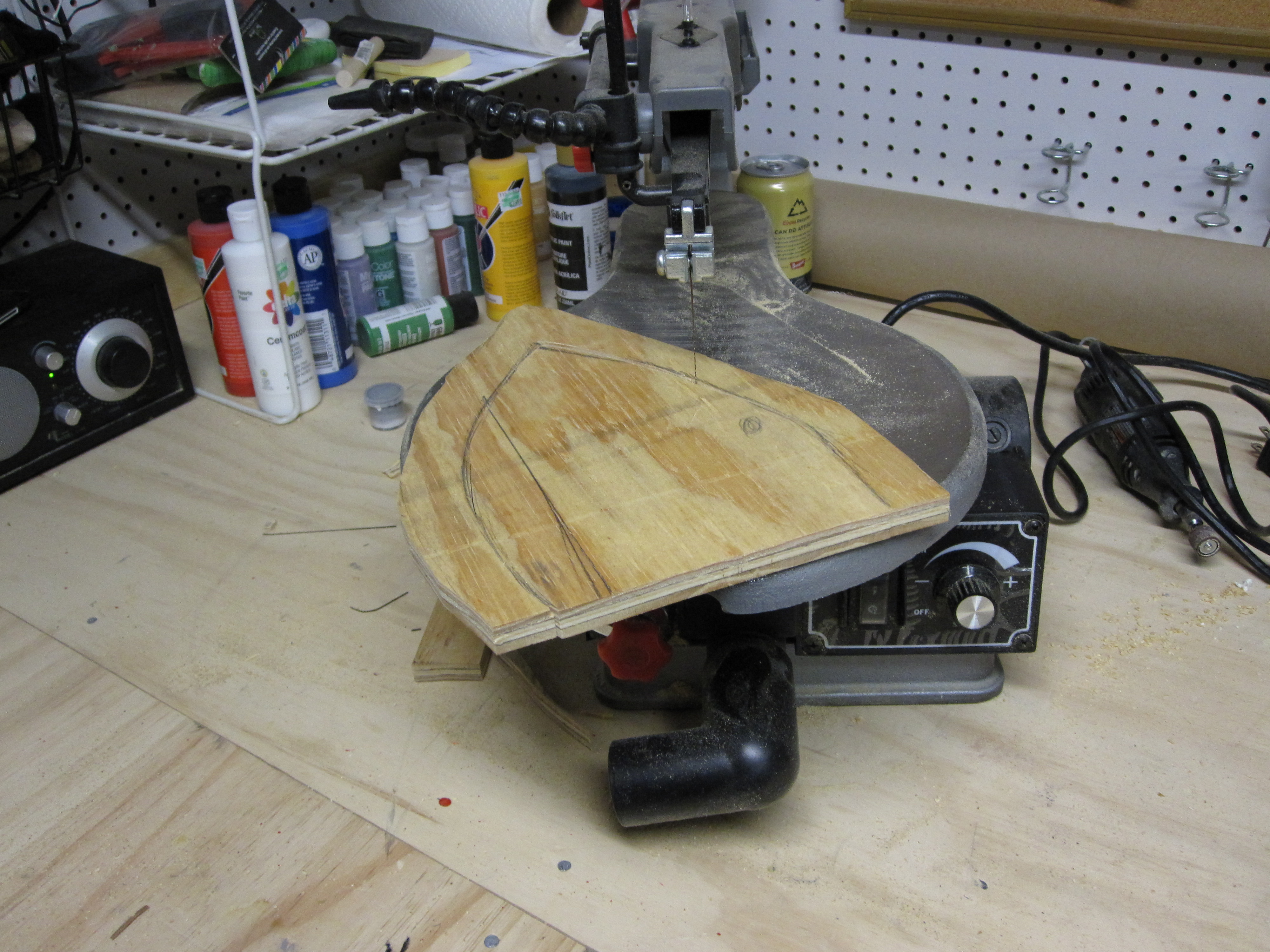 We begin with a board. In this case a piece of 1/2″ plywood leftover from the Giving Tree project. Cut out the frame then cut the door from the frame. Be careful- these are your main two parts and they need to fit together well. Take it slow and avoid any mistakes in your cuts.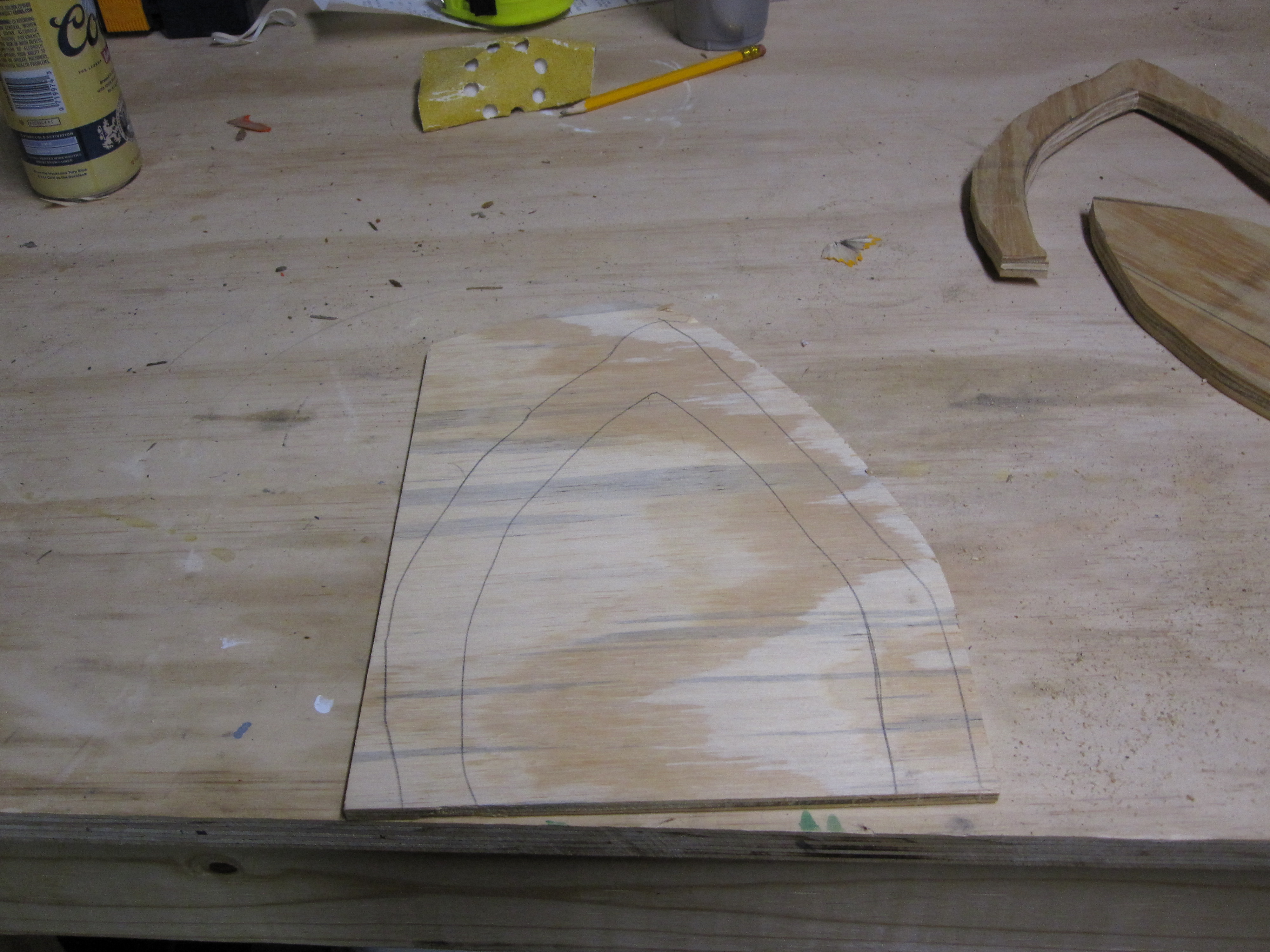 You will also need a back piece. This is a piece of 1/4″ hobby board. ONLY cut the outside, not the inside lines. Pencil lines are for reference in the gluing steps.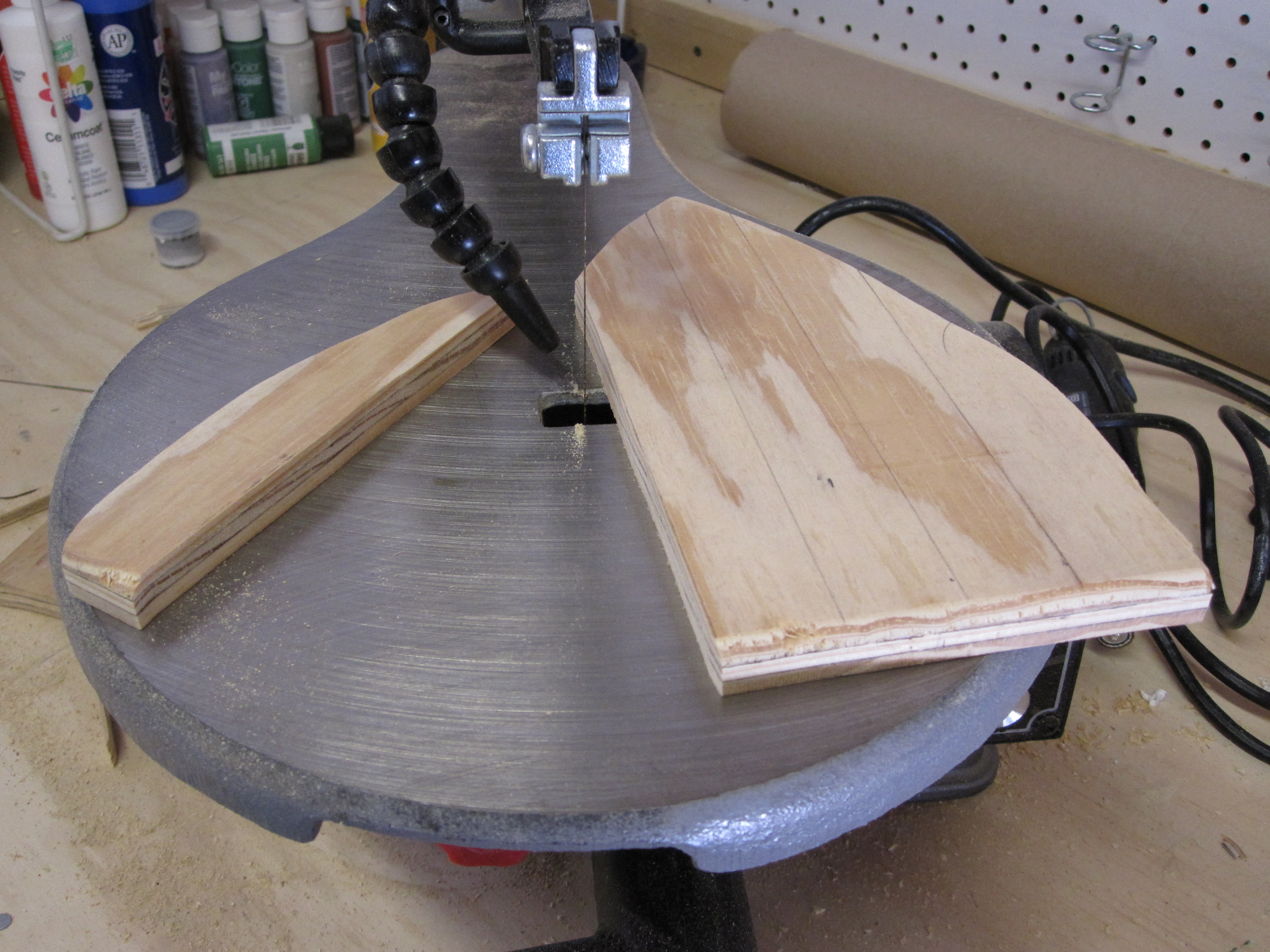 Round the edges on your door piece and then cut off one side. This will be the piece that mounts to the frame and to which you hinge the door.
Use your Dremel to cut the lines into the door to resemble timbers. This is another precision step. In fact, just slow down and try really hard to do it all right. Each piece depends on the others to fit correctly so there is not a really big margin for error.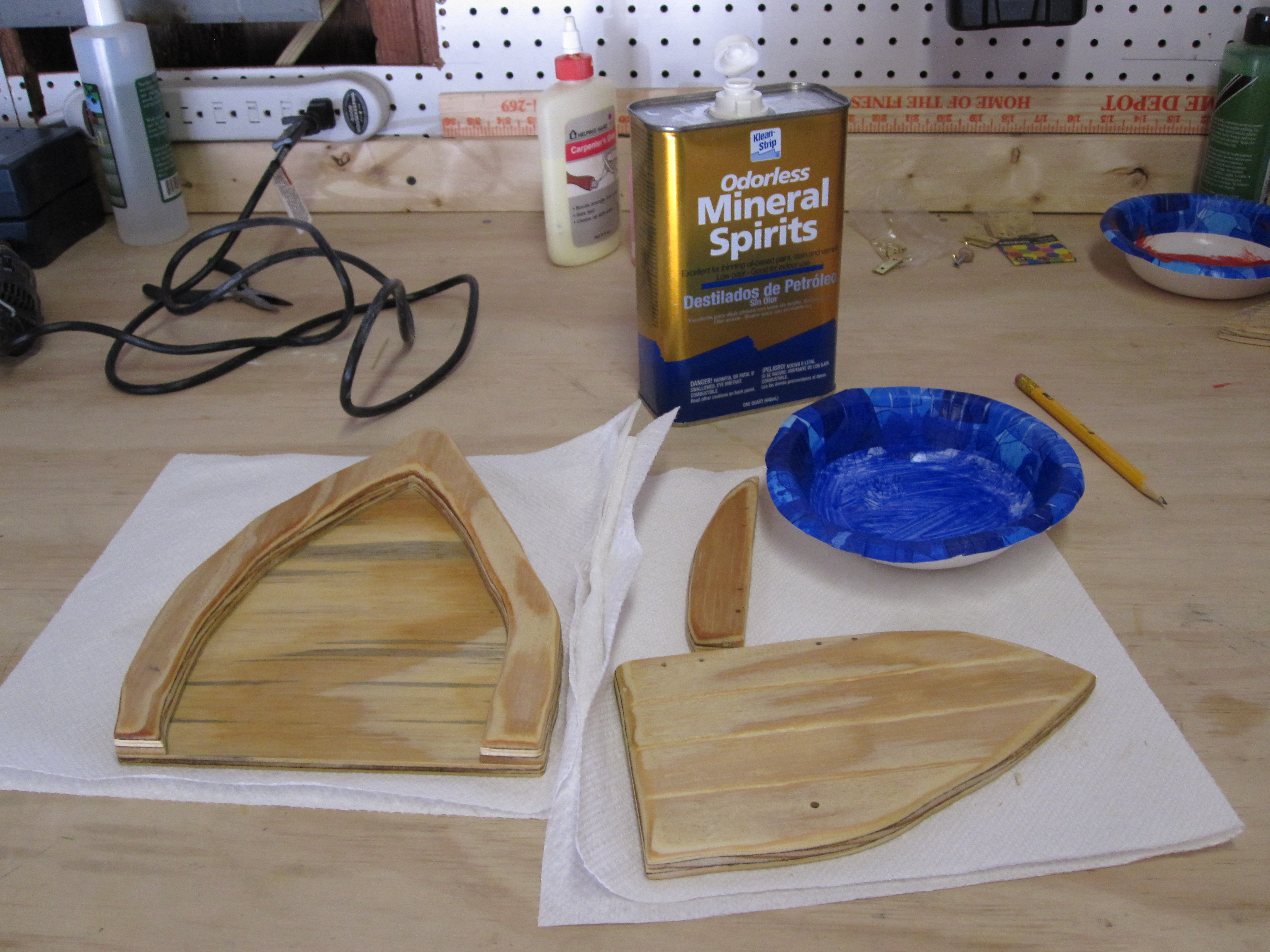 Some of my pictures were too dark so I didn't include them but here are the next steps- Glue your door frame to the 1/8″ backer. Sand the sides smooth until it feels like one piece. Sand everything smooth, then pre-drill your holes for hinges and doorknob. Hit all parts with a rag soaked in mineral spirits to clean off any excess sawdust or glue.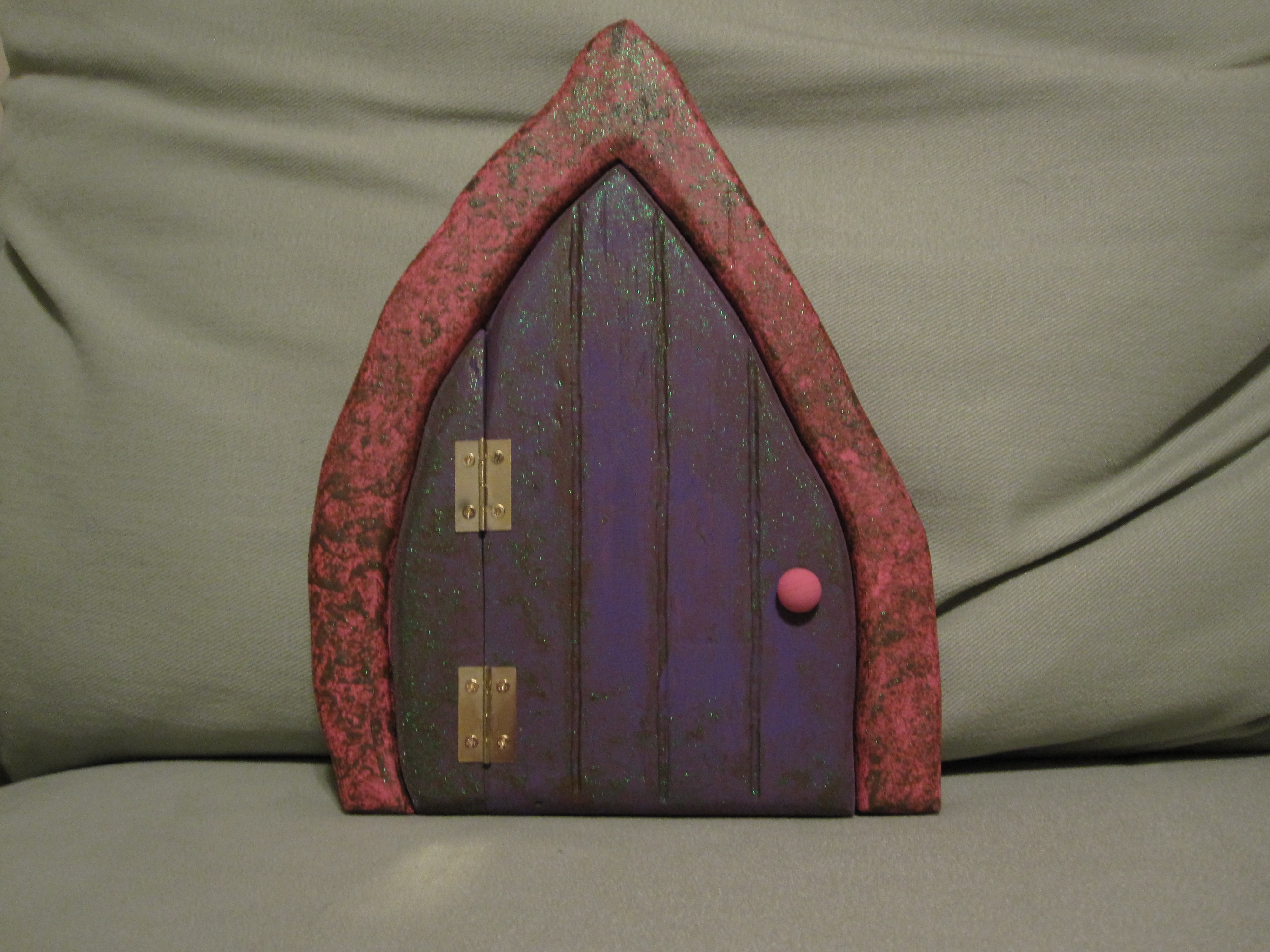 Choose your paint colors and paint all the parts. When the paint is dry, attach the door jamb to the frame using wood glue. Then install your doorknob and attach the rest of the door to the jamb with the hinges.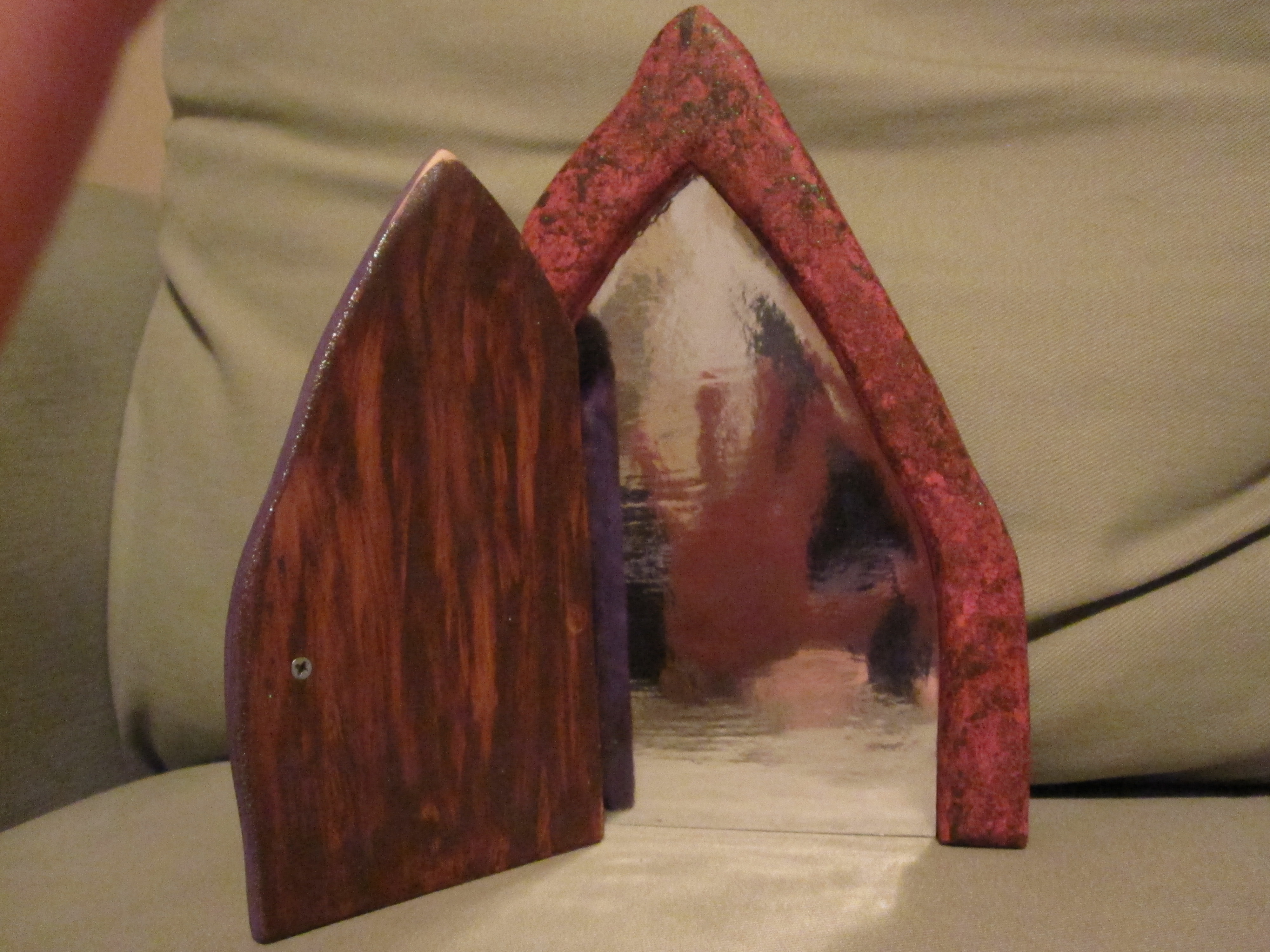 And if you did it right, you should open the door and be able to see into the twilight lands beyond. If you don't believe in fairies and you just want something cute, I guess you can use some reflective scrap booking paper or something.
If you like this article, please let us know in the comments section below. Please subscribe to our email list and/or Like, Share and Follow on Facebook, Twitter, and Pinterest. Submit your own project ideas, pictures, and stories to scarydad@scarydad.com. 

Copyright secured by Digiprove © 2014