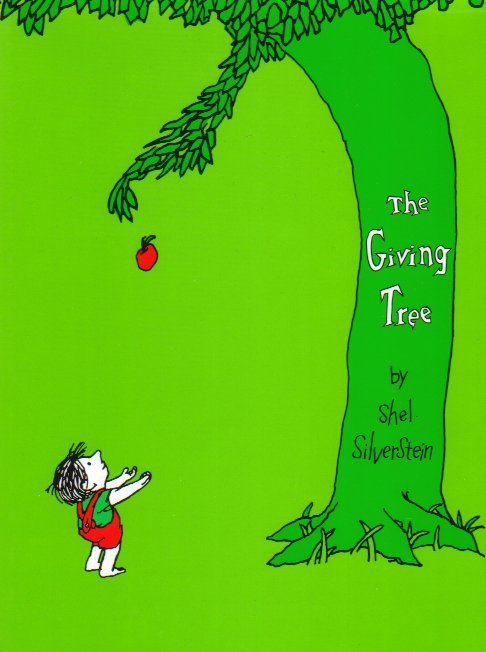 So in the not too distant future I'm going to be an uncle. This is awesome because little Spawn will grow up with her cousin much in the same way I grew up with some of mine, which was a very fun way to be a kid.
My sister (who come to think of it I've called ScaryCarrie for 20 years) is going to be a mom and she set about decorating the baby's room in a woodland theme.
I wanted to make something special for everyone and so began to think of things I could do. The more I thought, the more I imagined the picture you see above. However, I don't think I realized my inspiration until I was done with the project.
I had ideas, you see…
Project Giving Tree
1 4'x8′ sheet 1/2″ plywood for trunk
1 piece 3/4″ plywood for canopy (cut to size)
Jigsaw
Router
Sander
Green paint, brown oil finish, mineral oil
Time: Approximately 3 days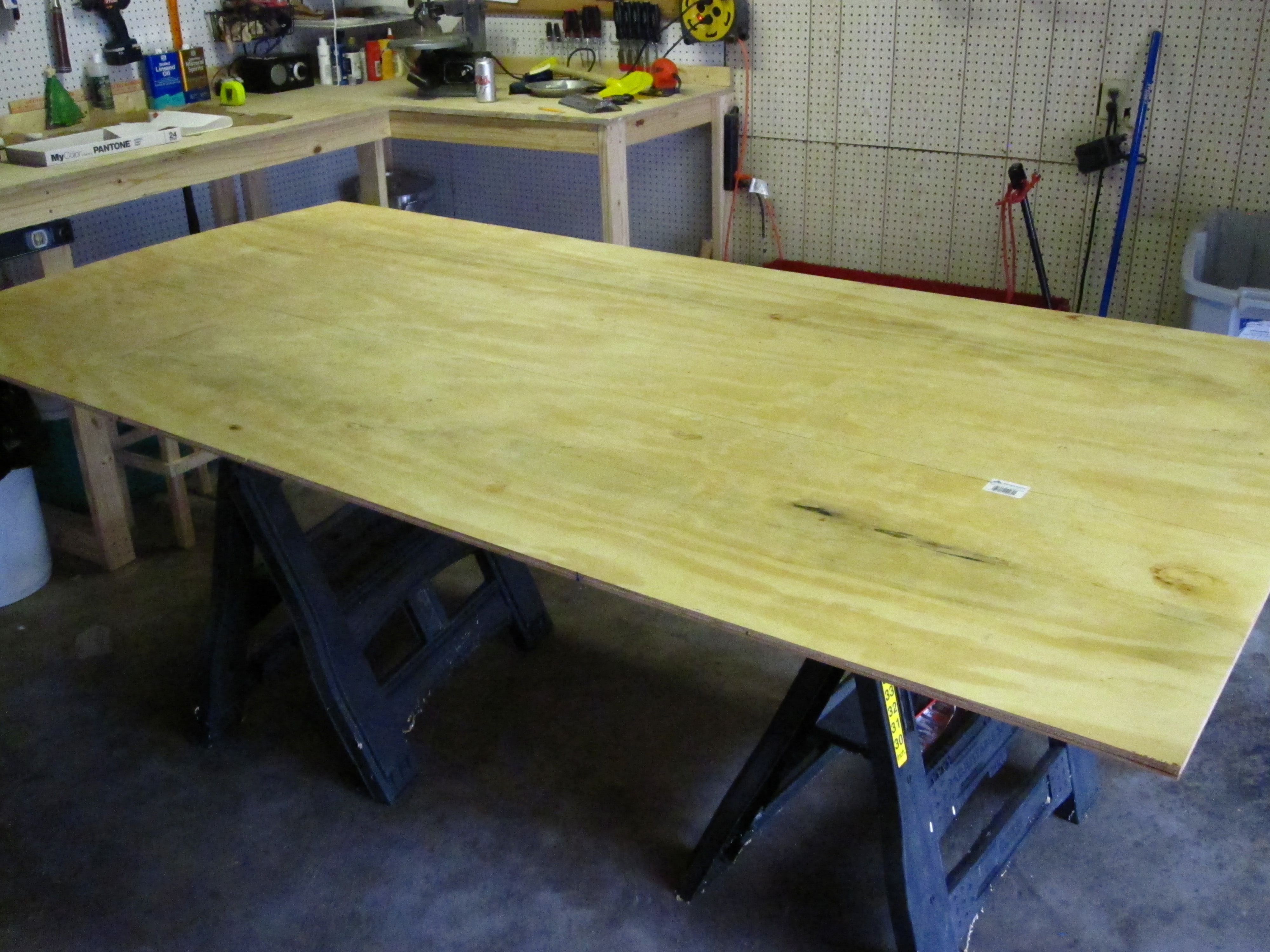 The idea was a tree to mount on the inside of the baby room door to add to the woodland motif, but to also be a place to measure heights. This way if Sister and Brother-in-Law ever decided to move, they wouldn't have to leave their little milestones behind.
So, it had to be the height and width of the door.
I drew the tree trunk free hand and cut it out with the jigsaw. The lighter colored wood is plywood left over from a previous project. I laid the trunk cut-out over the 3/4″ plywood and drew my lines.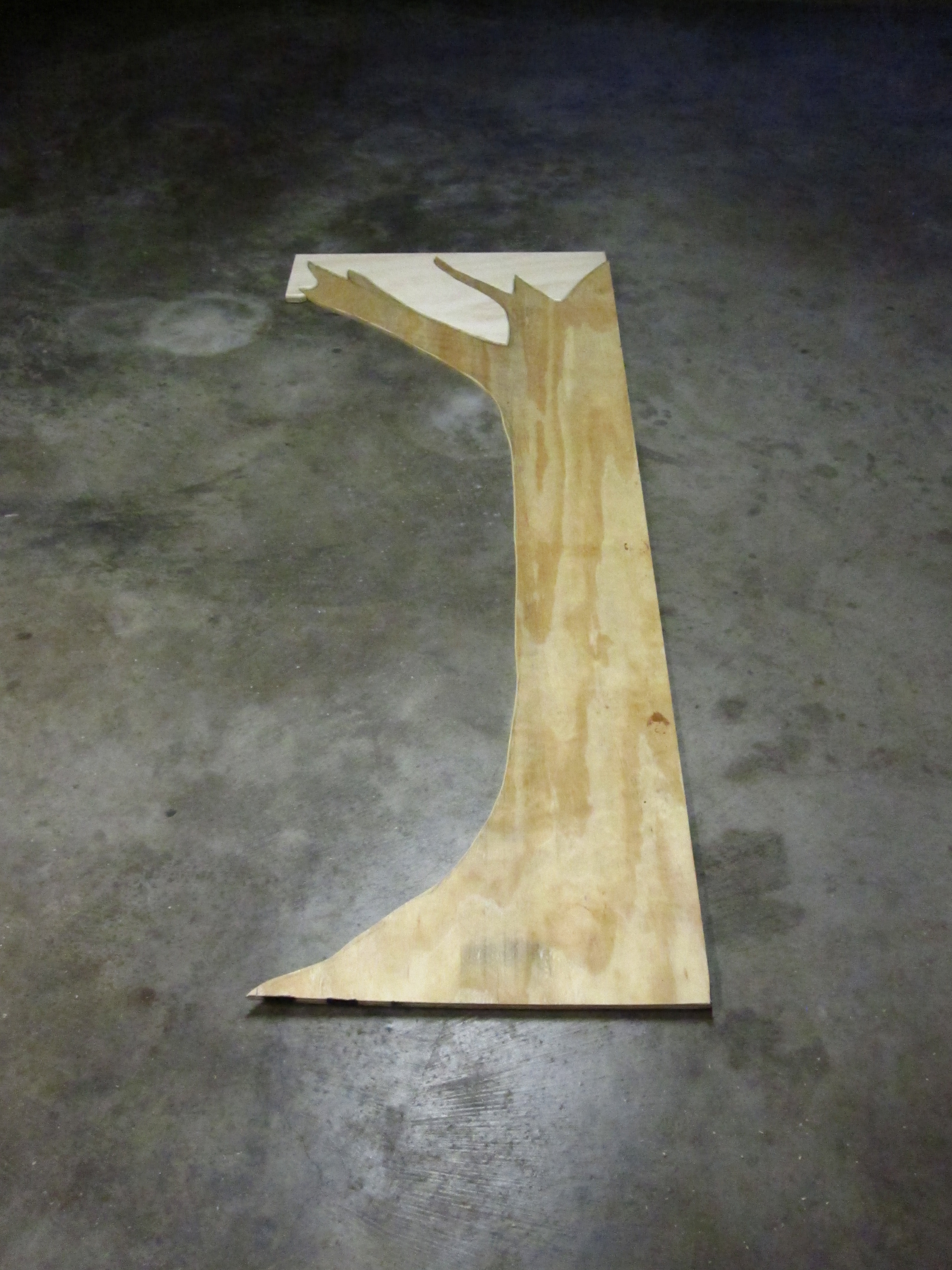 I then cut it out so that the two pieces fit together like a jigsaw puzzle.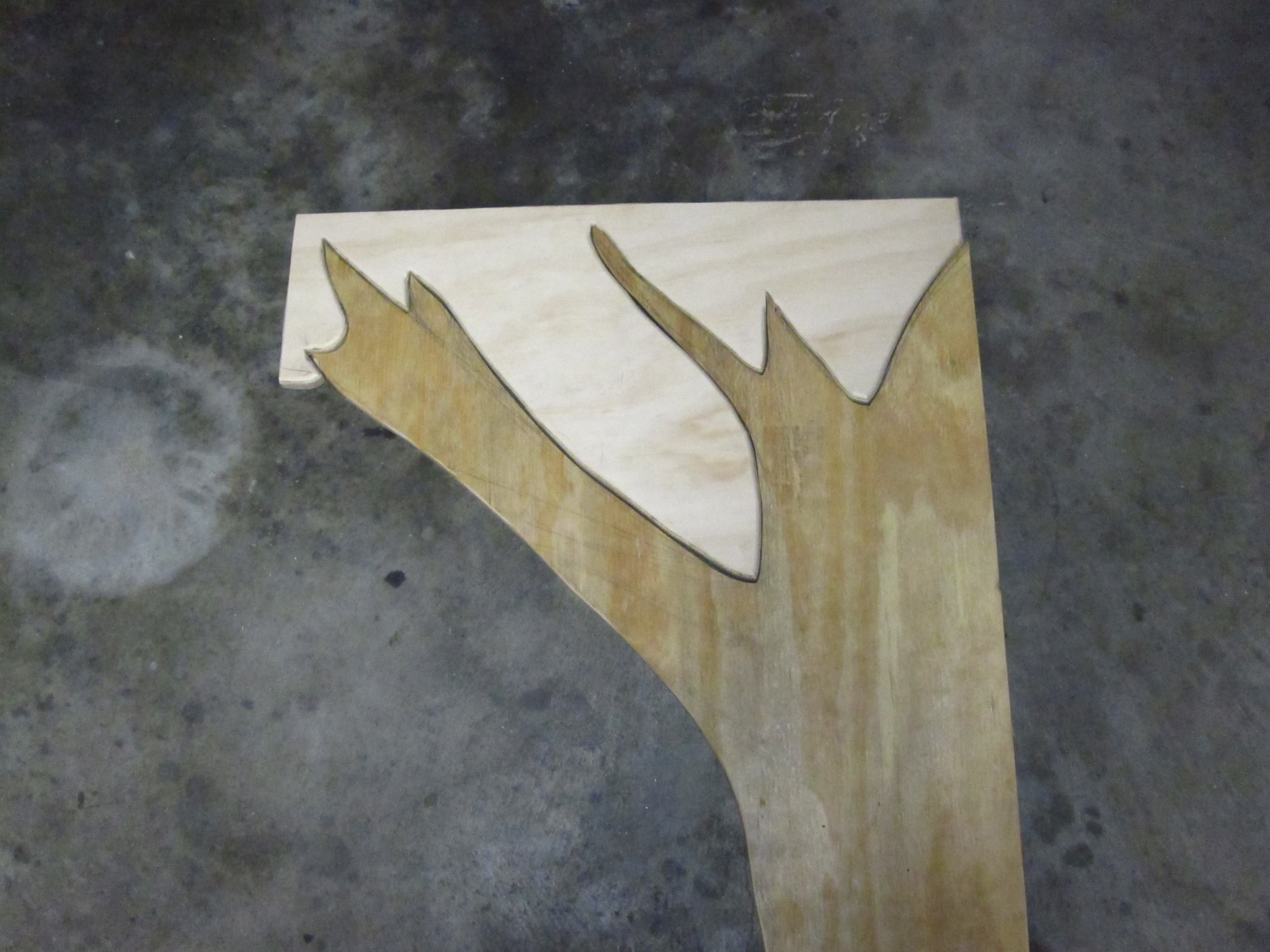 I had to sand and cut so that they fit exactly the way I wanted, then I rounded the edges with the router.
When that was satisfactory I sanded and re-sanded the entire thing until it was smooth as glass.
(Sorry but the pictures between here and there have gotten lost or accidentally deleted. Imagine the trunk you see sitting on plastic-covered sawhorses being painted with a brown Danish oil finish while the canopy is being treated with a wash of green acrylic paint. Afterwards when everything was dry, both pieces were given a mineral oil finish. Just imagine that)
When the mineral oil was dry I attached the pieces together using L-brackets and the project was done. Notice the 3-D effect accomplished by using the different widths of wood.
I have not been able to get a pic of the tree mounted on the baby room door yet but I will.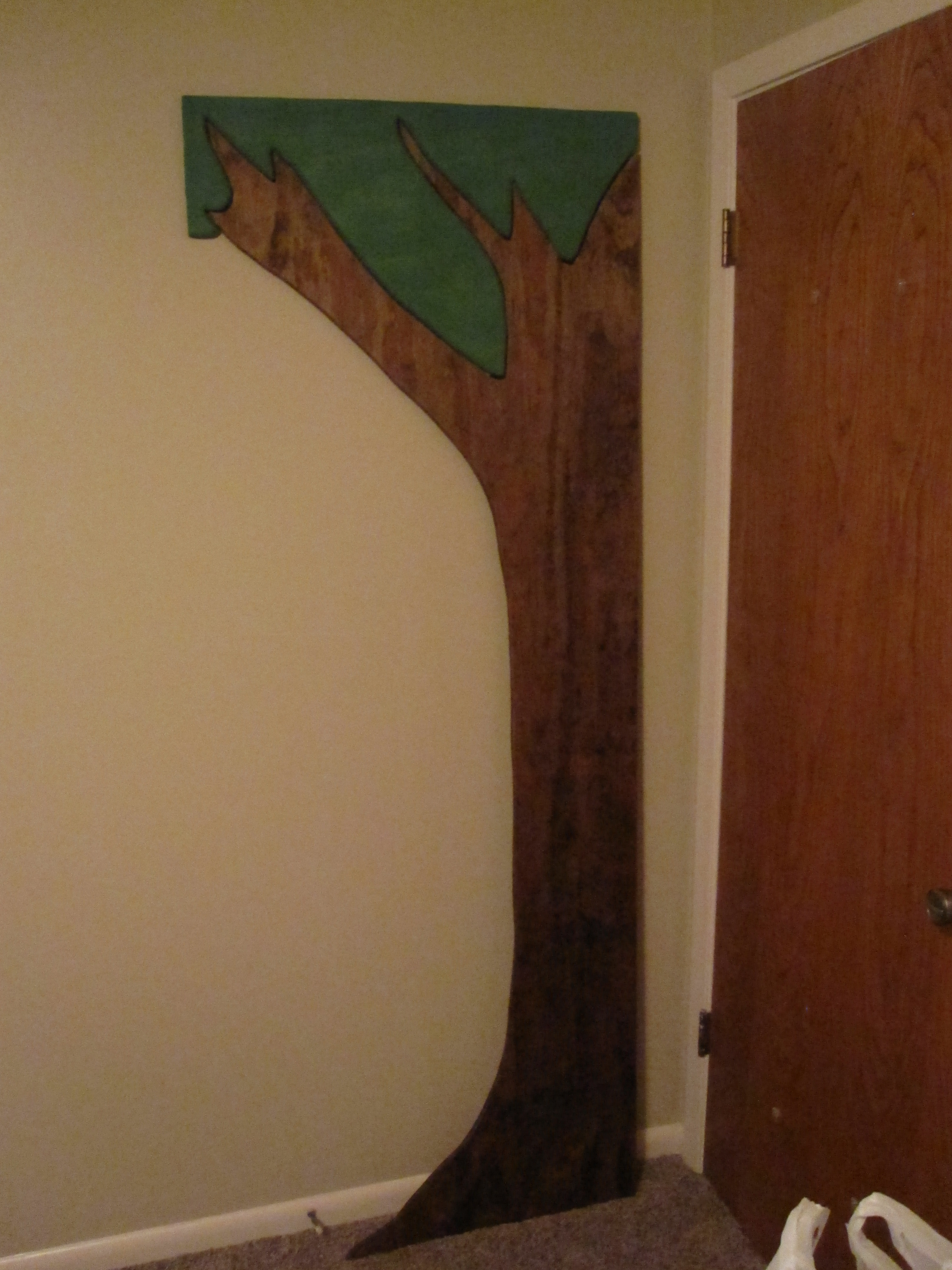 Anyway, the Morrigan and Bride of Scarydad both remarked, "It totally looks like the Giving Tree!" and I guess they were both right because as soon as they said it I realized what I had been working to accomplish.
I love it when a plan comes together.