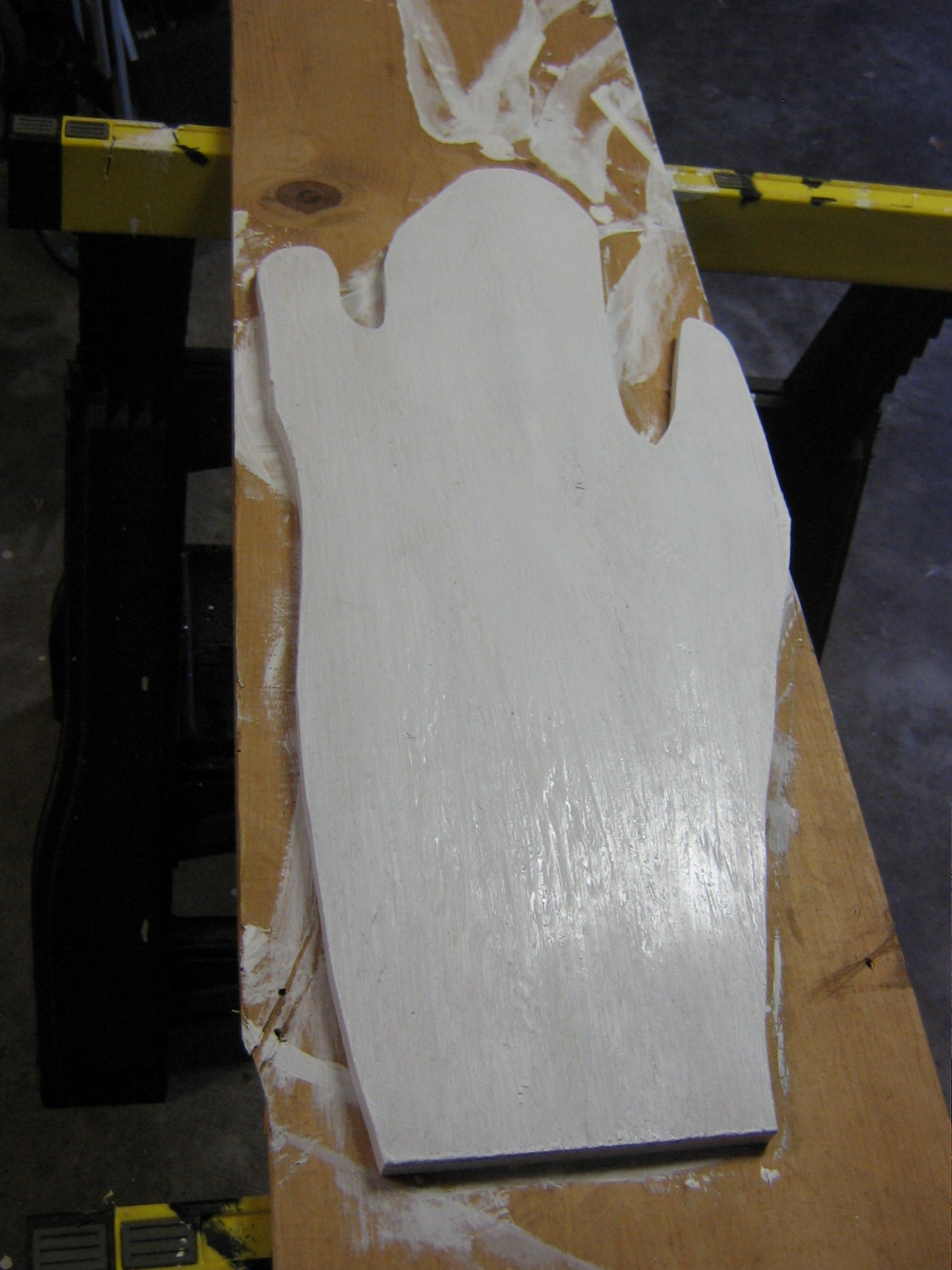 Hello there everyone, I hope you are well. Tonight I was cleaning out some folders and I found a couple of little projects I did around Halloween. I thought I had lost the pictures but since they're here, I'll tell you about the projects!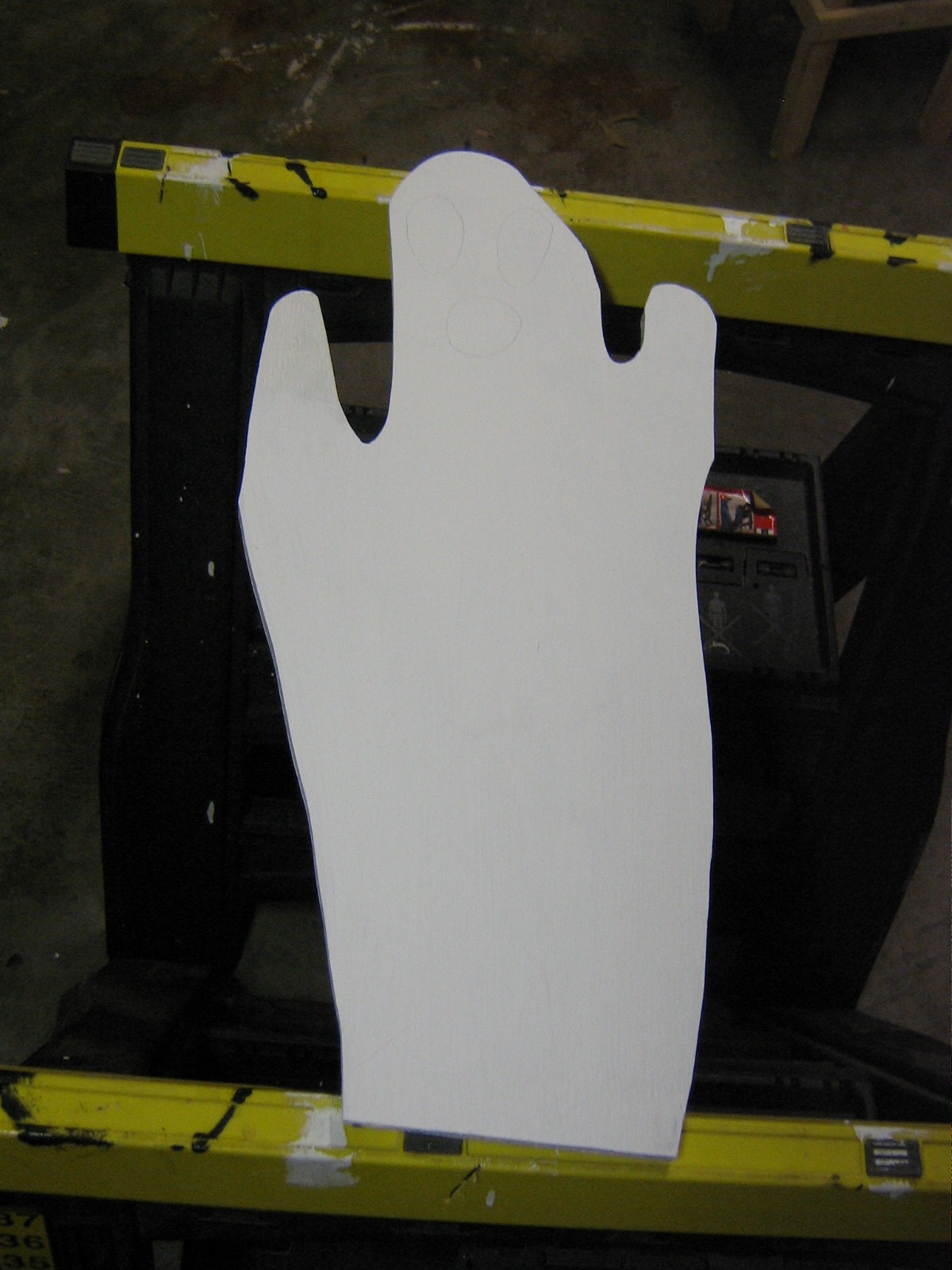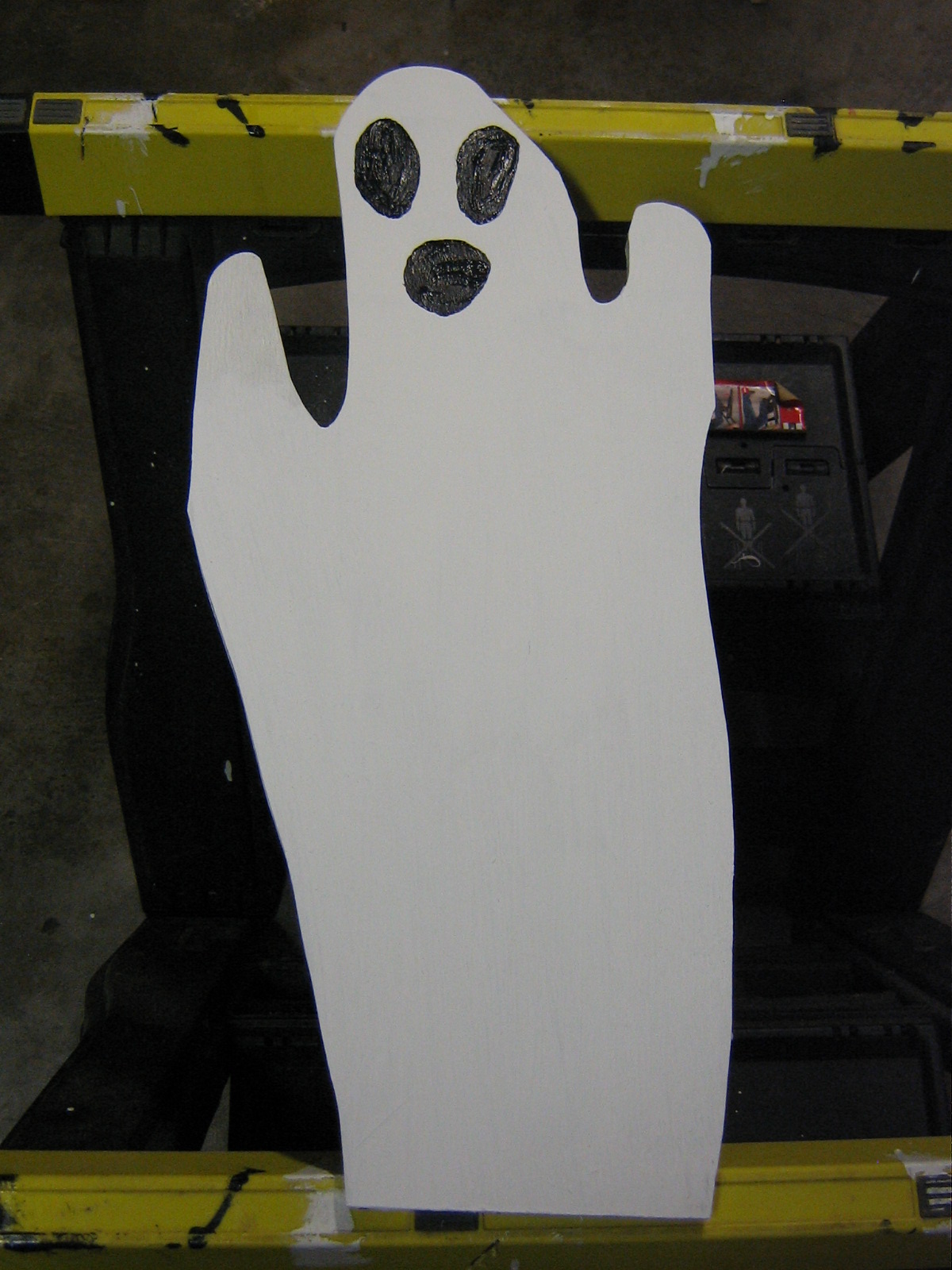 First we have a little ghost I made from a scrap left over from the Jack Skellington project. He was mostly complete when I started. I just added a little paint and a stake and we had another little ghost for the haunt.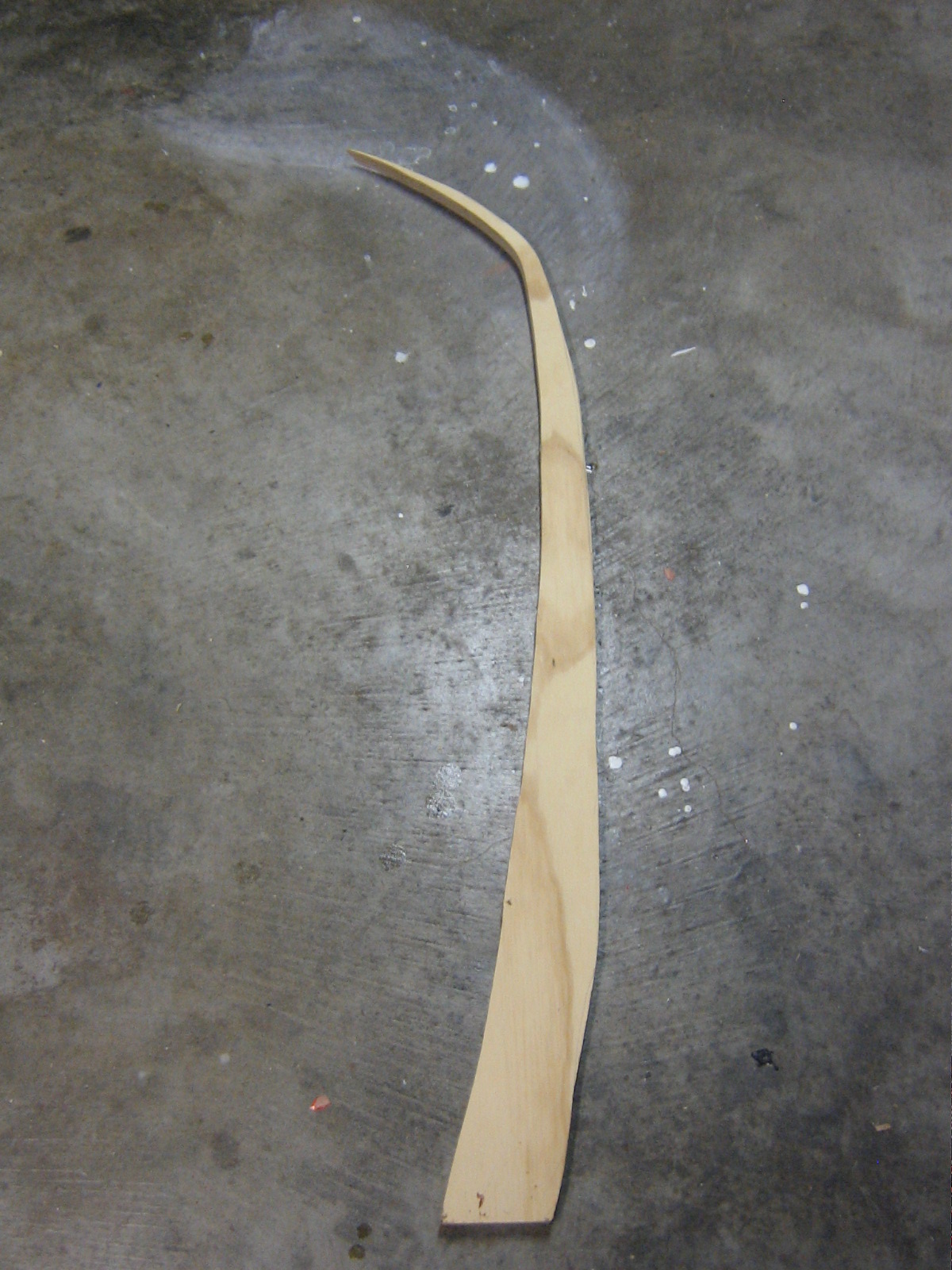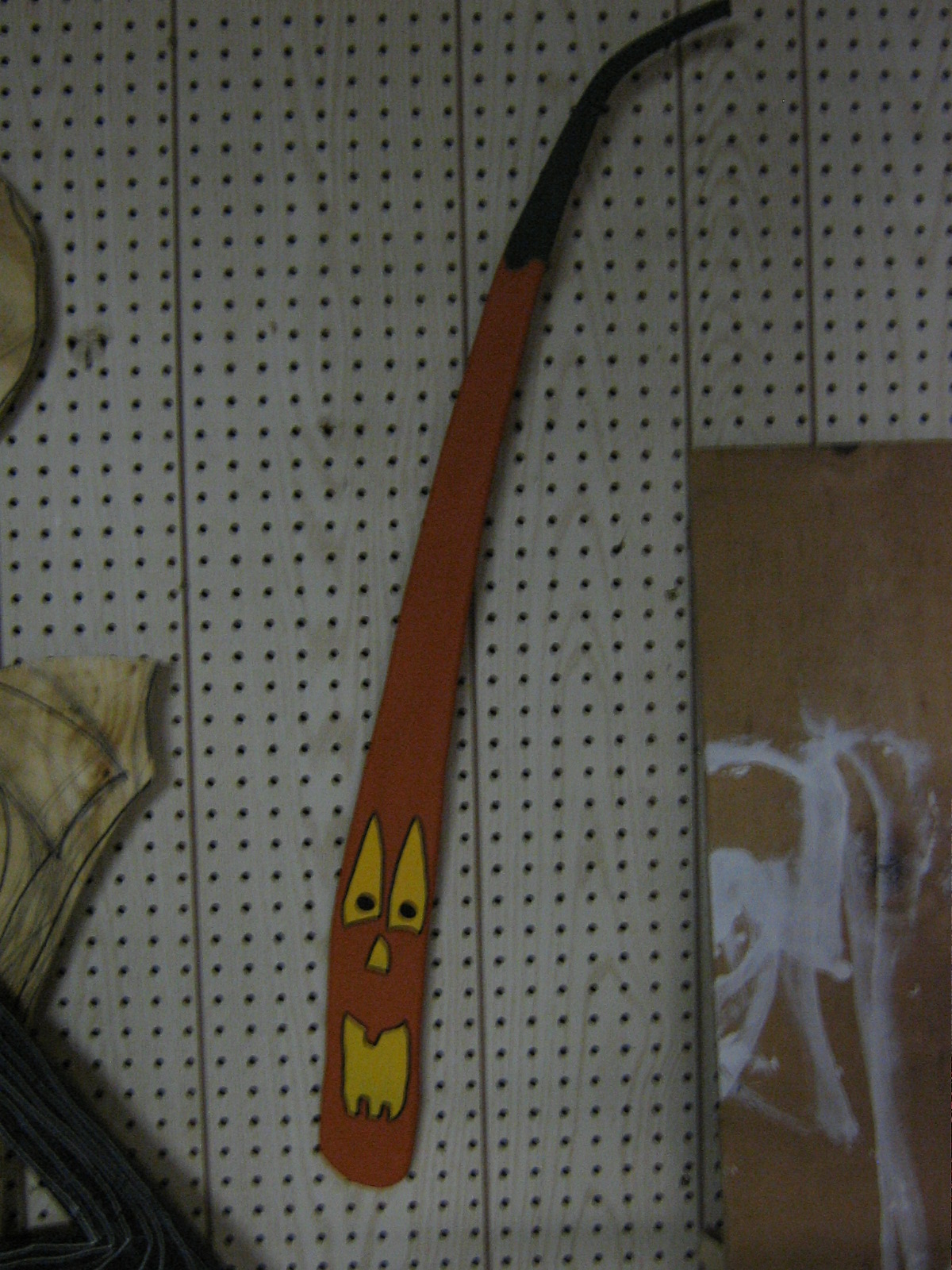 Next we have a little pumpkin decoration I made from another scrap. Scrap wood is awesome because very often there are objects that make themselves known by the shape of the scrap. I knew this guy was going to be a pumpkin as soon as I picked him up off the ground.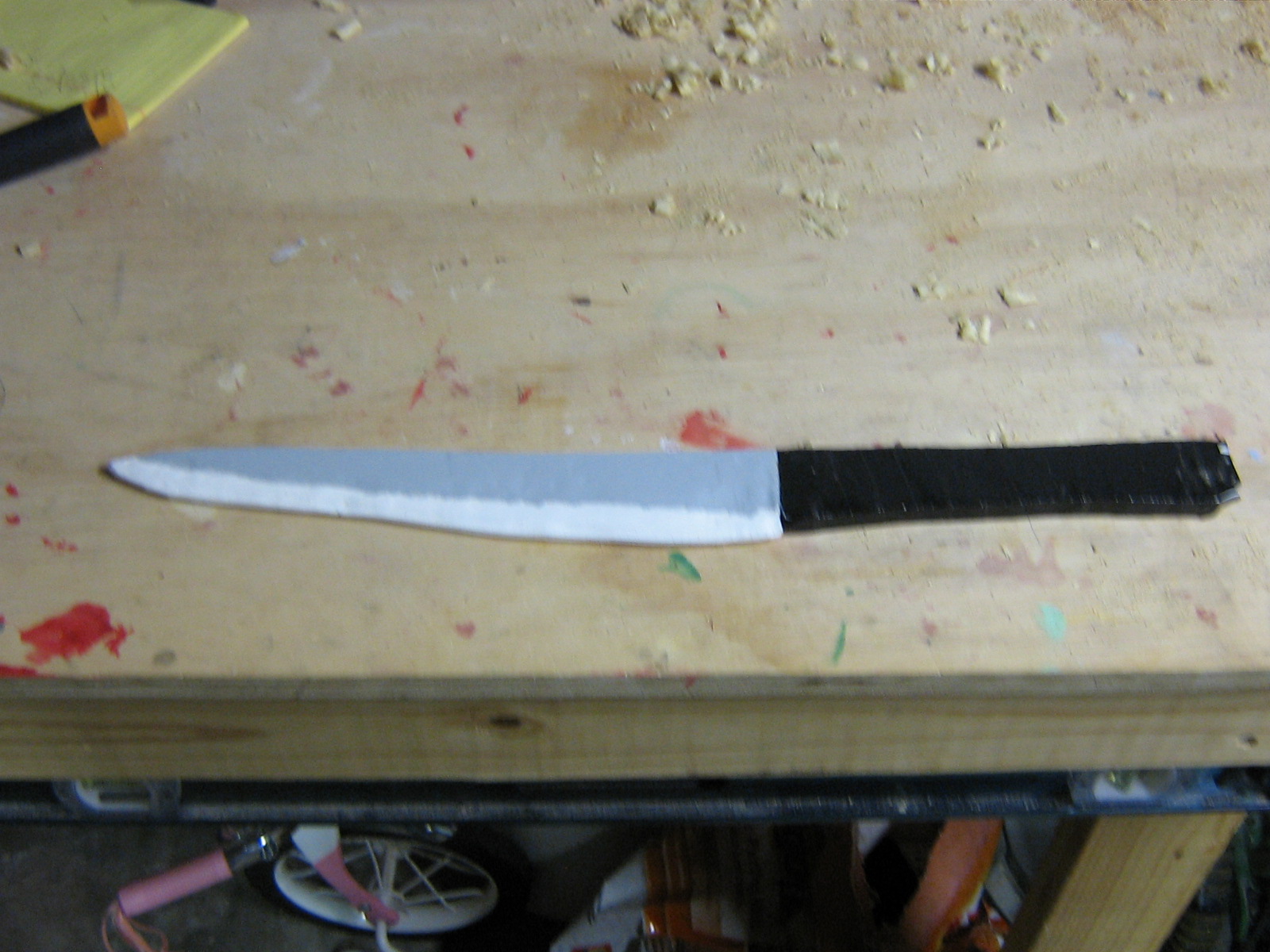 Finally we have a roughly-made wooden knife. I was helping a friend make Elven swords for his kid's Legolas costume and wanted to make sure I could do the edge correctly. Made a cool slasher knife for a costume anyway.
And that's it. Just remember to keep your scraps. Sometimes the stuff you make out of the scrap is just as cool as the original project.
If you liked this post please consider joining our email list, liking us on Facebook, or following us on Twitter and Pinterest using the various buttons scattered about the site. Also, please let us know how we're doing by leaving a message in the comments section below.

Copyright secured by Digiprove © 2014