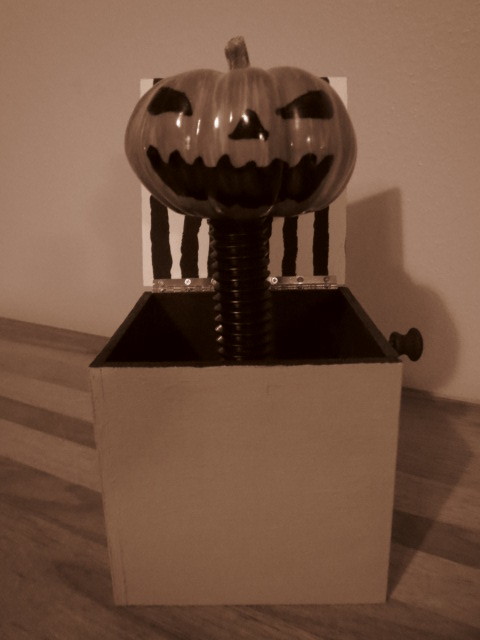 Hello there everyone. As I said in one of my previous posts, I've been hard at work on some new projects. Hopefully the paint dries on enough of the others that I can show you this week. In the meantime, I have a bit of news.
One of the first projects I did for the site was a Nightmare Before Christmas-inspired Jack o' Lantern in-the-box. Since then I've had more than a few requests by folks who wanted the box but would rather just buy it outright rather than follow the tutorial. Unfortunately, the Jack in that project is about two feet tall and his box is made of 3/4″ plywood. He weighs more than ten pounds. I just couldn't come up with a way to get that guy from my front door to yours for less than $200.
But the idea stuck with me a a few days ago I just thought what the hell. I acquired the materials and built a smaller, lighter, more shipping-friendly Jack. And here he is.