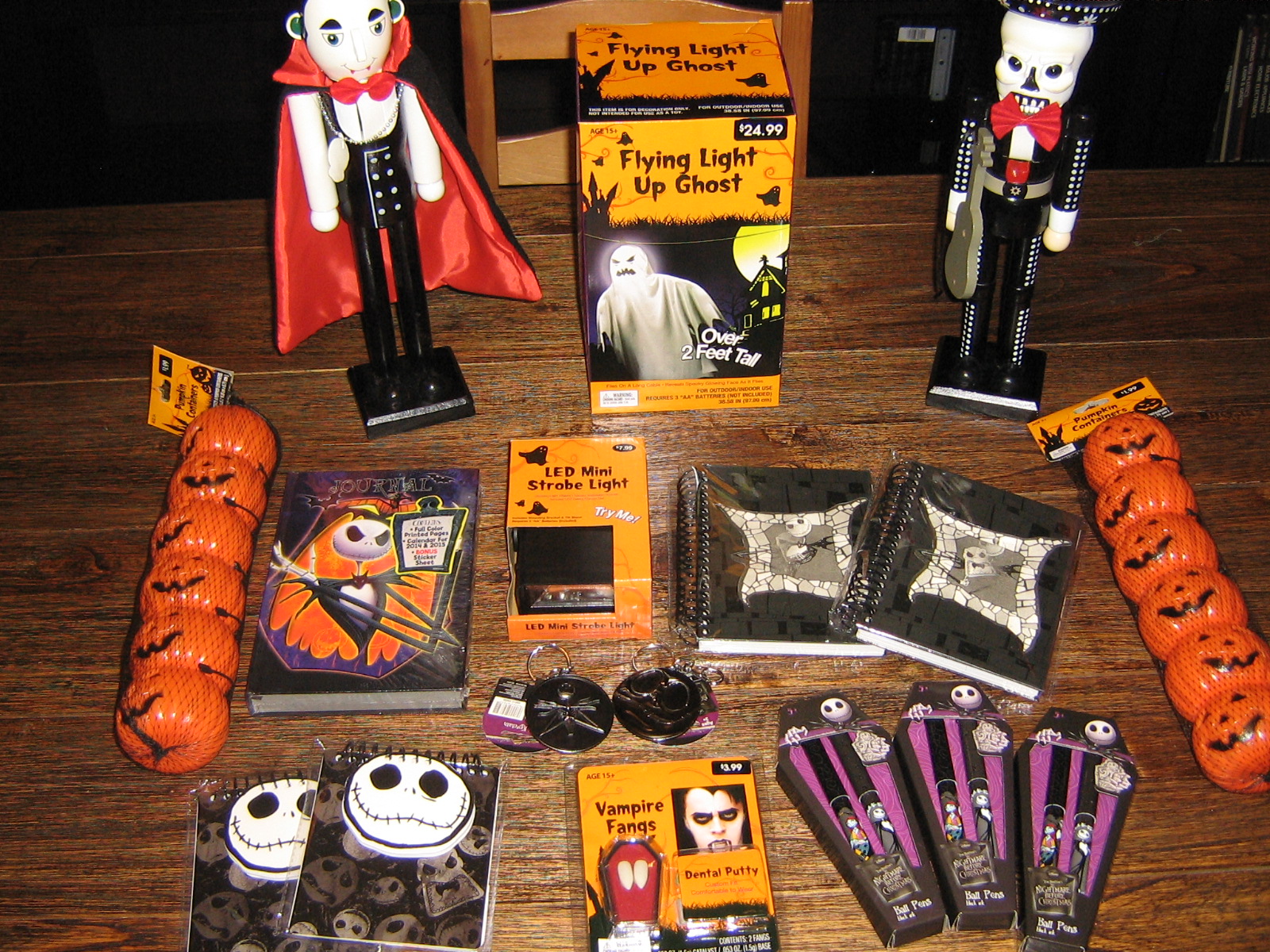 This year we had heavy storms and a 100% chance of rain for Halloween. Thankfully the rain passed and everyone was able to enjoy Halloween the way they should. However, lots of stores ended up with extra stuff than they would have had the rains not come.
The day after Halloween, Walgreens sells all their leftover stuff for 50% off. Usually this is all it takes to get rid of most of it. This year, though, I ran into one that still had a full aisle of stuff at 75% off. Look at all the loot I acquired for right at $20!
They also had a lot of candy, but I ate most of it before I found my camera.