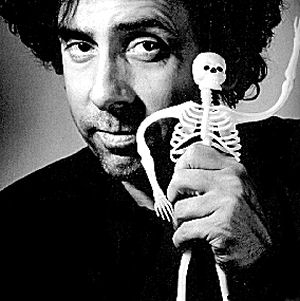 Good evening! Tonight's post was inspired by this article in which the author argues that Tim Burton is one of several "genius" artists who created his best works by accident. He explains that the "best parts" of Burton's films are the result of a great performance or an excellent screenwriter or composer, rather than the vision and ability of the director.
And I have to admit that when I saw the trailer for Dark Shadows I thought it was a joke. You mean to tell me that Burton, Johnny Depp, and Helena Bonham Carter are in yet another movie in which Depp plays pale and quirky? No thanks.
And the truth is, the points the blogger makes are valid.