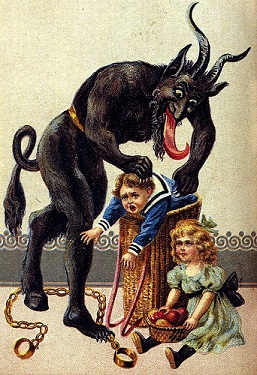 GRUSS VOM KRAMPUS!!!
Tomorrow is Krampusacht and you know what that means! If your kid is on Santa's naughty list, tomorrow is the day that Krampus will appear and beat them with sticks and then chain them up and take them away in his basket. Hooray!!!
In celebration of such the happy tradition, Scott and Billy discuss strange and unusual Christmas customs around the world.