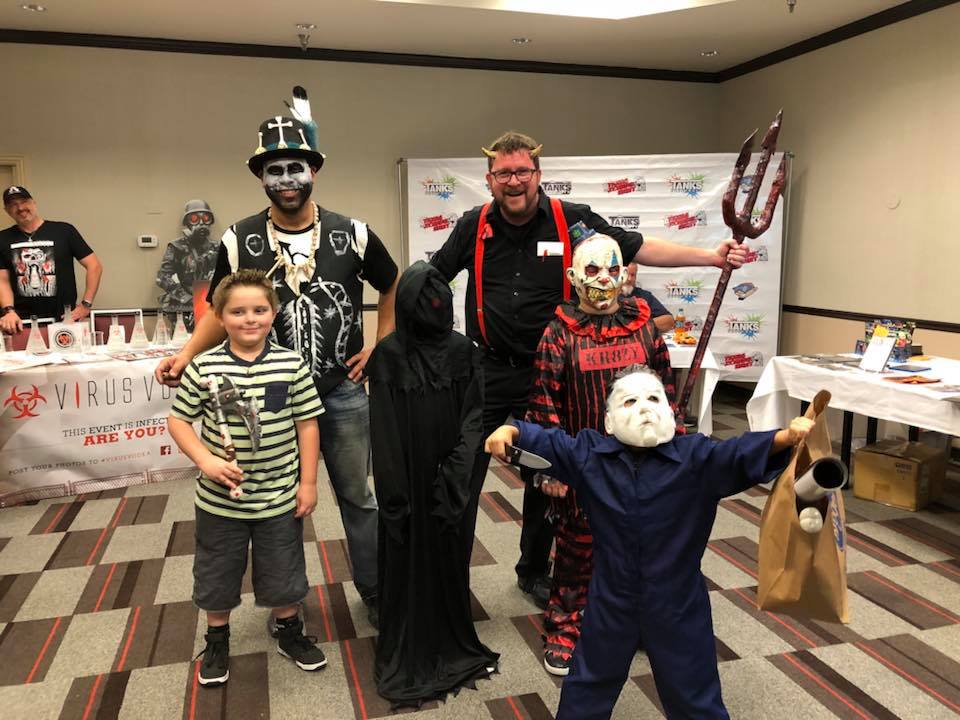 Thanks to everyone who came out to the first annual (biannual?) Scarydad's Haunted Halloween Show!!! A great time was had by all. We got to sit down with some of our wonderful vendors and friends. Listen in real time as the show goes on and we talk horror with Kill Count the Necromangler from Kingwood Asylum, movies with Joe Grisaffi, and toys with Rad Toy Collector!
We also talked to fangsmith Mia Black, Grave Bomb Fizzies maker Catie Sutfin, and Zombie Chihuahua Mandy Macabre. We then talked horror in books and movies with Jae Mazer and Jessica Raney, both of whom pointed out that I'd spelled both their names with too many letters.
Rounding it out we spoke to Lisa Vasquez, CEO of Stitched Smile Publications about the state of the horror genre and finally, we ended the evening with a chat with air guitar champ El Airiachi about some great ideas for collaborations in future events.
Enjoy the show!